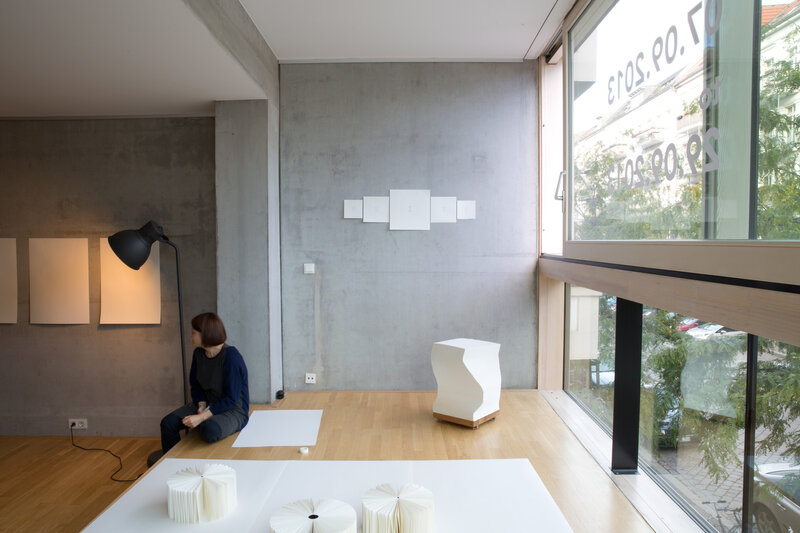 Munken Works scholarship
How does the digitisation affect our world? how do we establish an influential relationship between the tangible and the virtual? how significant will be paper, the ancient culture bearer, in our time? In order to find answers to these questions, arctic paper awarded three scholarships to artists and creatives of all artistic disciplines focusing on the topic of paper.


In the Munken Works Space – a pop-up atelier in berlin's prenzlauer berg quarter, designed specifically for this scholarship – three selected artists lived and worked here for four weeks in 2013. During this time, they had the opportunity to take an individual inventory with regard to the tension of 'analogue and digital'.