Breaking Rules and Filling Voids: Evelina Kroon's Artistry
Evelina Kroon
Cross-disciplinary artist Evelina Kroon from Stockholm, Sweden blurs the lines between fine and decorative arts with her graphic yet eclectic visuals. In this exclusive insight, she discusses recent artistic explorations, using everyday materials like notebooks and Tesa tape to craft her distinctive compositions. Dive into her creative journey where the blank canvas becomes a realm of endless potential.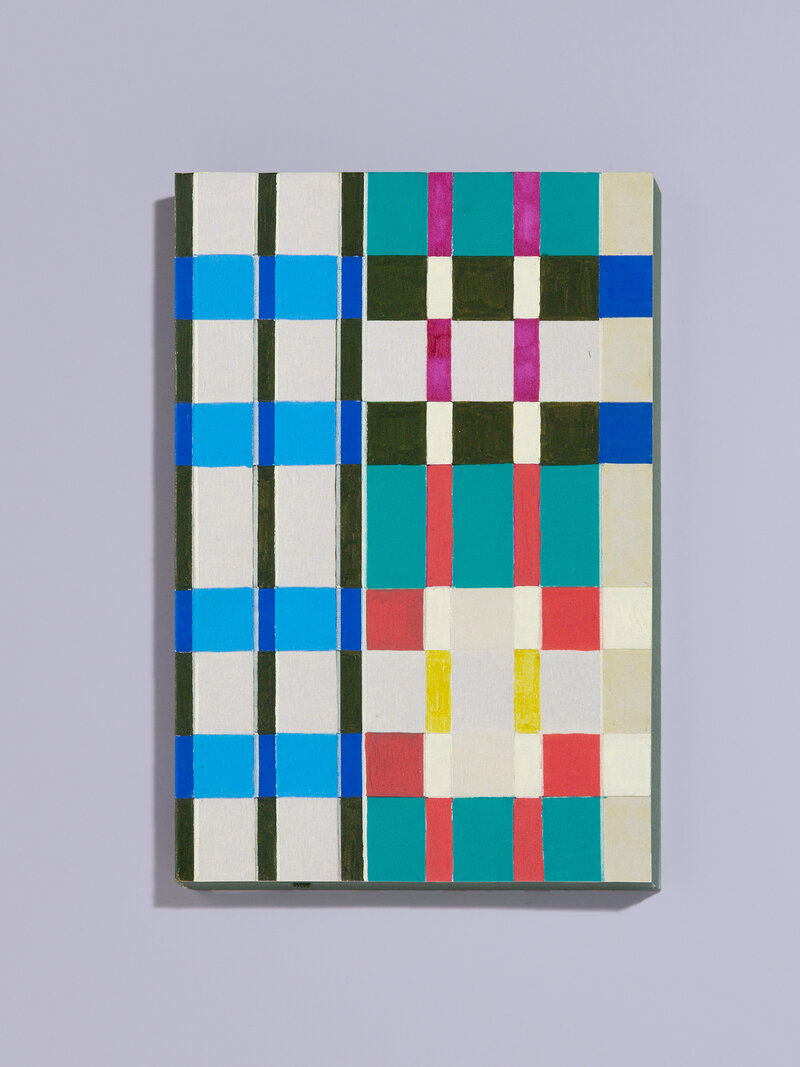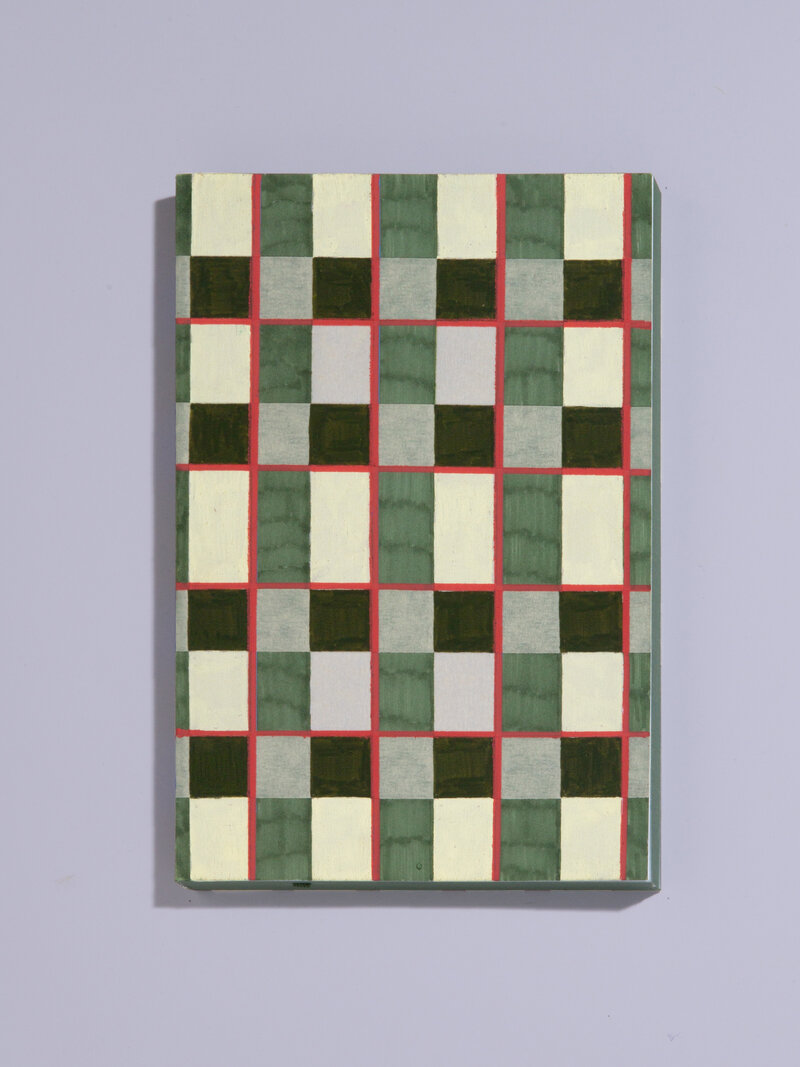 "A blank canvas, or more specifically, a blank sheet of white uncoated paper, is everything and nothing, endless of possibilities and potential failures. On a good day, something good might happen. I always start in the middle or from one long side and work my way towards the middle or out towards the edges. One rule: never use a ruler (sometimes I am allowed to break that rule, but not initially). That helps me stay fully focused, dedicated and direct. All voids must usually be filled or fill their purpose in the composition."
You could say my entire practice revolves around my fear of not overcoming the white space.

A few years ago I managed to overcome my drawing cramp, with the help of a sheet of paper, tape and squares.
"I worked out a method, almost like weaving that can make me go on forever. I have been at it ever since and will probably never stop."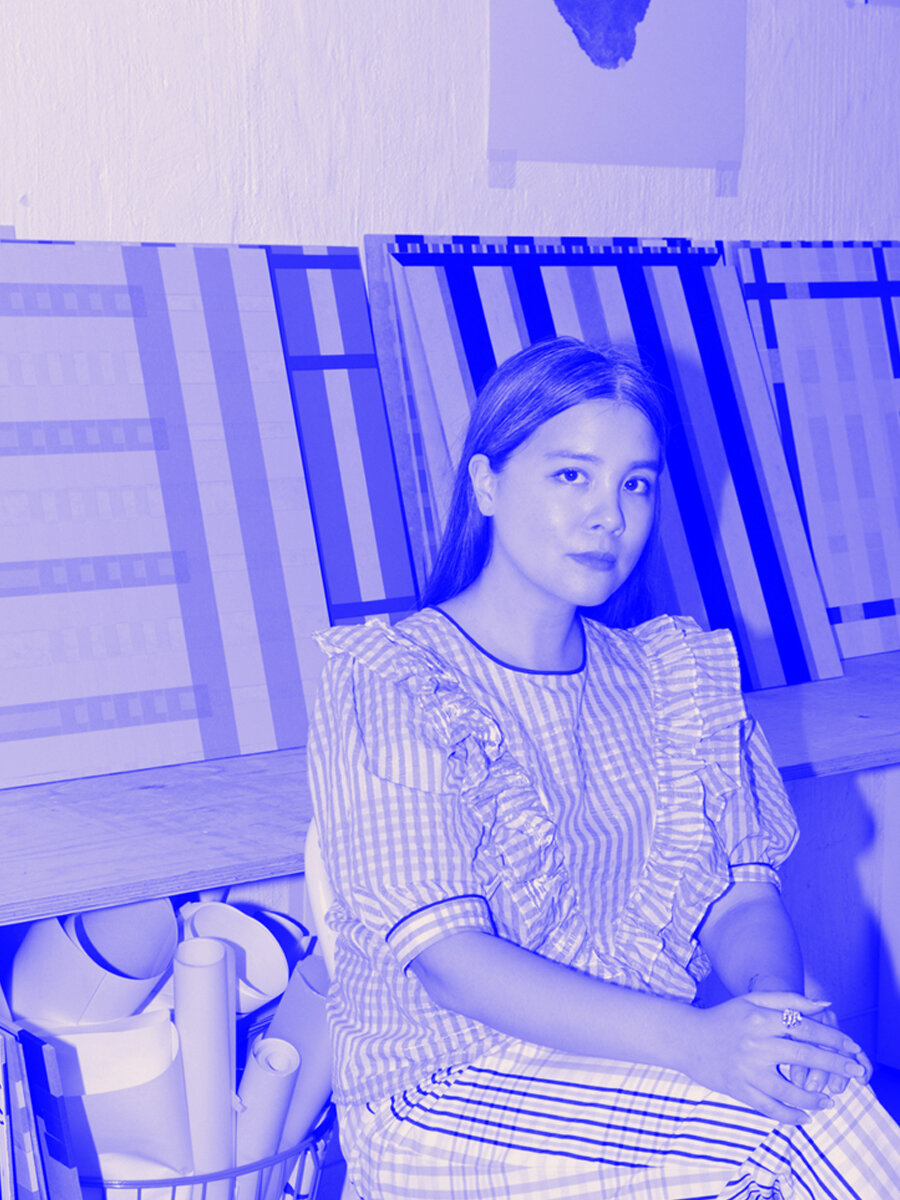 Biography
Evelina Kroon is a cross-disciplinary creative within the fields of painting, colouring and sculpture, exploring the borders between fine and decorative arts, utility items and design. She entertains a sort of horror vacui by taking over rooms with her taping and painting – a graphic yet eclectic aesthetic that brings traditional female crafts to mind. She was educated at Konstfack, and lives and works in Stockholm, Sweden.